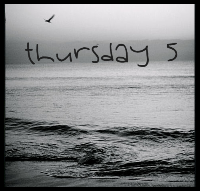 Love Thursdays! Link up with Mrs. Gambizzle
here
!
Happy
Excited
Adored
All you need to do now is come up with five things that have made you feel these words in the past week, then post about it, make sure include the button, then come back here and link up with the linky at the bottom of Mrs. Gambizzles post so everyone can share! Happy Thursday everyone!
Thankful: I celebrated 1 year as a Premier Designs Jeweler on Tuesday and am very 'thankful' for this
Giddy: I got an email from Chief after 3 weeks finally and was so super 'giddy'!
Happy: I have tried a few new recipes this week and am really 'happy' they were all a hit!
Excited: The karaoke audition went off without a hitch and we got the show! I am so 'excited' to have a Saturday night show again, and the bar rocks!
Adored: Minny has been so amazing since school started. I love her attitude and disposition. I abosolutely 'adore' my girl.