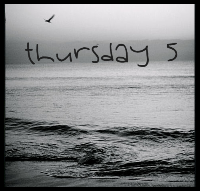 Brought to you by Mrs. Gambizzle, click
here
to link up with your Thursday 5!
Happy
1. I am very "Happy" I was able to spend the day at the Great MN Get Together hosting my favorite, KARAOKE, last weekend
Joyous
2. For all of the friends I have and have met recently who make my life more awesome.
Giggly
3. The word "crotch broom" makes me giggly. Who in the world thought of that? "Who wants a moustache ride?" (name that movie!)
Lucky
4. I am lucky to have some of the BEST a girl could ask for. My BFF and I had a great time and fun slumber party the other night. It's been TOOOO long. Looking for tattoos and ideas for before Minny and I move to celebrate our friendship.
Thankful
5. For Sarah Pants, listening to me be ugly this week, more than ever. Seriously, KICK ROCKS was high on the verbiage list of the week.